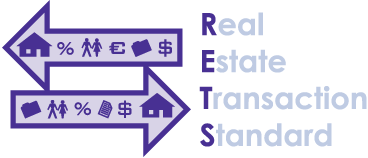 RETS Discussion Groups
The RETS Working Group maintains three mailing lists to which interested developers and users can subscribe for information and discussion about RETS.
RETS-L General Discussion List
rets-l is the general discussion list for RETS-related issues, including management of RETS-based systems, vendor support, product information and experience, and so on. It's intended primarily for users of RETS-compatible systems, rather than developers. To subscribe to this list, use the web-based signup form.
RETS-DEV Developer Discussion List
rets-dev is a discussion list for developers of RETS-based systems. It is primarily for resolving technical issues with the RETS protocol, rather than with user- or management-level issues. You should subscribe to this list if you are a programmer or network support specialist implementing or interacting with RETS. To subscribe to this list, use the web-based signup form.
An archive of this list is also available.

RETS-ANNOUNCE List
rets-announce is a one-way low-volume (2-3 posts per month) mailing list carrying announcements of interest to managers, users and developers of systems and services using the Real Estate Transaction Standard. Announcements may include, for example, new initiatives, meetings or other key events, success stories posted to the web site or other information deemed appropriate for leadership. To subscribe, use the web-based signup form.

Last changed 01 April 2003 by Webmaster.