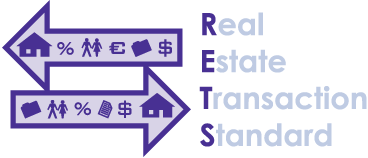 RETS Data Dictionary Workgroup
The RETS Data Dictionary Workgroup maintains the data dictionary associated with the RETS DTD. To join the Data Dictionary workgroup, see the list server signup page.
Documents
The first draft of the RETS 1.5 data dictionary is available in PDF and Microsoft Excel format.
The second draft of the Data Dictionary Maintenance Guide is now available. (The first draft is also available for comparison.)
Notes from the February 24 conference call are now available.
Work in Progress
| Submission | Date | Status |
| --- | --- | --- |
| HomeStore | December 6, 2003 | In progress |
| WyldFyre | December 8, 2003 | In queue |
Events
The next Data Dictionary conference call will be on March 9, 8:30 AM PST/11:30 AM EST.
Conference call information will be distributed on the Data Dictionary Workgroup mailing list.

Last changed 24 February 2004 by Webmaster.